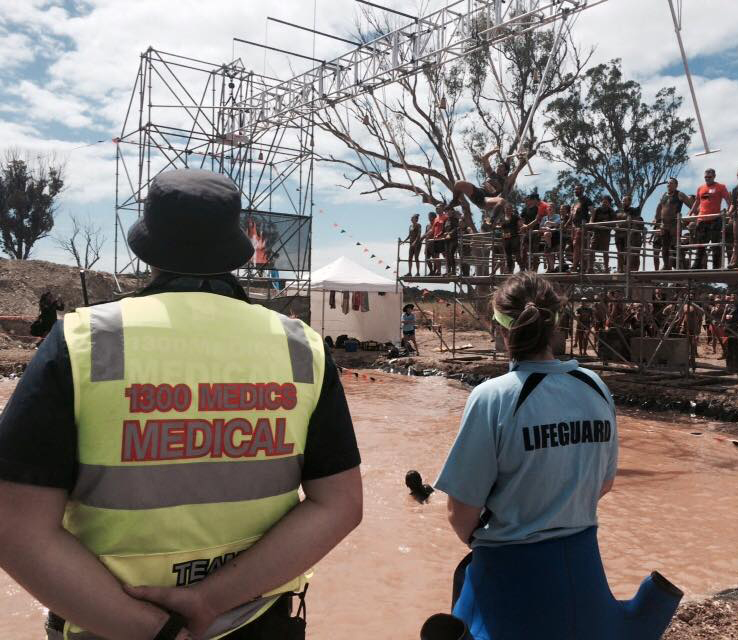 1300MEDICS has an 'Aquatic Rescue Team' of medics, paramedics and nurses who are trained to provide event, community and commercial water safety services.
This specialist team provide medical care at events including power boat racing and water skiing, as well as triathlons and 'Tough Mudder' style endurance events. And also provide year round lifeguarding services at the Settlement Cove lagoon in Redcliffe.
To qualify for our aquatic rescue team, staff have to undertake regular physical fitness, water safety, communications, major incident management and hazard-specific rescue training.
Contact us today to discuss your aquatic rescue needs.