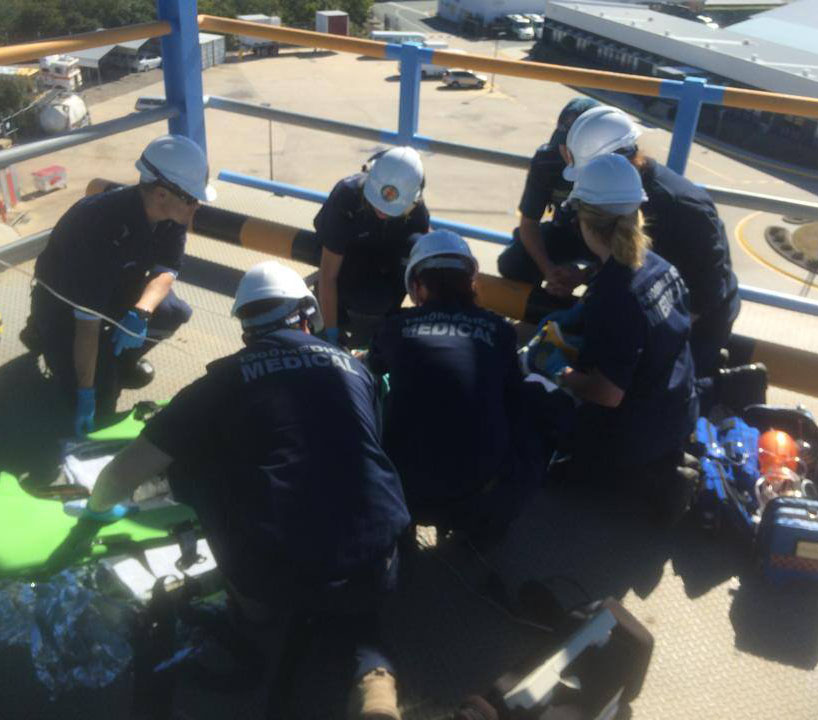 Worksite and construction
1300MEDICS has a specialist team of industrial medics who provide medical services to industrial clients across Australia.
The industrial medic services team are cross trained in mines rescue, confined space and vertical rescue, electrical hazards and road accidents, and can fully integrate with qualified emergency response, industrial medics and rescue services.
We have worked on a wide variety of projects including: the destruction of WWII Chemical Munitions near Chinchilla, onsite at the Stanwell Power Station, and on a variety of construction projects including rail works for John Holland Group, and fitouts for Bovis, Lendlease and Busbrand.
Our industrial paramedic team can integrate with an existing onsite ERT, or we can provide a standalone industrial medics solution for your site.
Contact us today to discuss your industrial paramedic, worksite and construction medical needs.